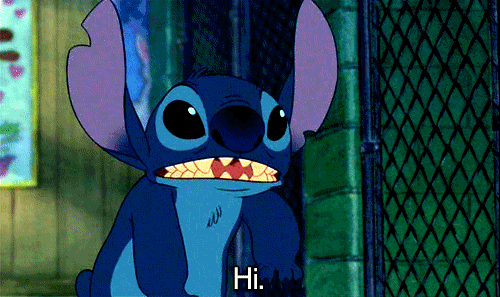 Selenaroxx (Pssst... That's me! ;P)

I feel like we could have gotten another kiss... Meh, they were close. :/

Name

Ajanta (last name goes here)

Age

12 (almost 13!)

Favorite TV Shows

Wizards of Waverly Place
Hannah Montana
Suite Life of Zack and Cody (as well as the spin-off)
Lizzie McGuire
Austin & Ally
House of Anubis
Victorious
American Idol
X Factor USA
Dancing With the Stars
Choti Bahu (1st season only)


Favorite Movies

Om Shanti Om
3 Idiots
Titanic
Wendy Wu: Homecoming Warrior
All 8 Harry Potter movies


My Role Models

Selena Gomez
Demi Lovato
Emma Watson
Laura Marano
Raini Rodriguez
China Anne McClain

"
Don't be satisfied with stories, how things have gone with others. Unfold your own myth.
"

— Rumi
Basic Intro
Okay, so I'm a teenager (newly turned, sort of! Whoop!). That has been established. I'm just a girl that fell in love with the amazing and absolutely brilliant hit Disney show, Austin & Ally (or technically, Austin (insert treble clef here) Ally)! I love how Austin and Ally just managed to click, and I really hope to find a guy just as awesome as Austin one day. Of course, if he's creative like Dez, I wouldn't mind. :)
But for a bit of Season 1, I was just... a casual fan, I guess. (I'm thinking of danisnotonfire when I say this.) Then, I discovered the wiki, and at first I was this super shy girl that only made comments. Then I took a long break, and when I returned, I was much more lively, confident, and, well yeah. I went on chat more and I edited a LOT more. And all that led up to me becoming an admin! :D
But besides my wiki life, I am also very busy with school (I love advanced classes, but I hate them at the same time), my extracurricular clubs and activities, band, chorus, and my independent writing projects. I am working on the Jewel Eye series -- I'm planning either a trilogy or a four book series -- and while I'm beginning to work on the second book, A Mutant's Haven,  I'm actually emailing agents and trying to get my first book, The Amethyst Eyes, out there. (please do buy it when it comes out -- it's my dream to become a professional author, and I've worked a lot on this!)
My Wiki Buddies!
Jessie1010= Matt's just an amazing friend! We'll constantly have conversations, we'll constantly joke around with each other; Matt, why can't you move to the state that I live in? I need another hardcore Auslly shipper to joke around with when I'm at school! ;P
AusllyLoverN= She's just so sweet to me, we first became good friends when she was a beta reader for my 'Seasons' fanfic, and ever since, we've been really close buds! She's even like, my beta reader in a way for the book I hope to publish! She's always giving me great ideas, she's always helping me out; we even have nicknames for each other! At least, I do... Nuzzie, you need to think of a nickname for me! :)
CupcakeAuslly= Bella's like, my friend to constantly be chatting with concerning Bollywood stuff. N is too, but Bella and I can easily talk about Bollywood stuff like Shah Rukh Khan, or Om Shanti Om, or Zoobi Doobi... We even came up with an Auslly version of a song from Om Shanti Om! :D
Austin&allyfan:)= Angel's one of my more recent close friends, but we have so much in common, it's scary! We both play the flute, we're both introverts in real life and wacky on the internet... It's just like I met my carbon copy! :D
SeleStarz= We're not as close as we used to be... But, Sele was literally, one of the first FF writers that I also recognized from the wiki. She's so sweet, and I'm still hoping that one day, that collabarative fanfic can be written! :)
MacyZC55= Melissa is SOOO sweet! Like today (11/22/12), she offered to help me with a tricky math problem! Even though she couldn't figure it out, the offer to help me was just too sweet to ignore!
Auslly~Bobbie~Music= Bobbie is really nice as well as a good follower of the rules; an awesome person to know! As well as that, Bobbie, you're also an amazing singer and it's always awesome to see a friend be brave enough to chase their dreams, so yay! :)
Rossome:)= Rossome is super nice and we chat a lot in... Well, in chat. (That was sort of self-explanatory even though I basically explained... AGAIN. Gah!)Rossome's funny, sweet, cool; what more to a friend could you ask for?
Nutter Butter= Nuttay is just so sweet and cool and nice! He's always cheering me up, so here's a payback for that! (:::)
Brettfish= Bretttree is an awesome, cool, and HILARIOUS (like, totes hilar level) guy that I had the privilege of meeting in chat!
Fiolet4eva= Violet is soooo sweet, and she's definitely one of my best chat (if not wiki) buddies!
Shaynene16= Yet another SUPER COOL girl that I got to meet in chat!
Austinandallycupcake38795= Cupcake is a super DUPER sweet and hardworking user; I only wish that I had met her sooner!
Shigga12= Sneha is super sweet and super duper cool!
Hearts Kitten!= Hina has just always been realllly nice. What more can I say?
HelloKittyR5= Clairiepie is SUCH a sweet and AMAZING friend! We'll talk a lot on chat, and... She's just so awesome that I can't describe her accurately (too much awesomeness!)
Red Compassion, Red Love, Red Hate= Reday is just... that really mature person that I'm glad to call my friend. Reday's a great admin to work with, Red has a work ethic that always inspires me, and Red ALWAYS gives the best advice ever!
AusllyRocking = Rocky can be a bit mean at times (mwhahahaha! :P) but, at the end of the day, someone more loyal and honest than Rocky can't be found, and that's a nice, albeit intriguing, mix to have. :)
I KNOW that I didn't quite get everyone, so please add yourself to the list if I forgot to add you! :)
Your Requests!
Okay, so ever since I've become an admin, I have the abilty to do SOOOOO many more things! And while I will always use it to benefit the wiki, and sometimes me, I want to use this cool tools for you guys! So please, if you want anything cool, like music on your profile, or a specially made template that isn't custom-made, then please don't hesitate to leave the request down below as a bullet! I promise you that I will get it done as soon as possible! And if I somehow don't, you get a free wiki cookie! (:::)
Hey, Sel. It's Red. Why are you inactive? =( I miss talking to you =/
Userboxes Galore!
| | | |
| --- | --- | --- |
| | | This user thinks Austin's voice is amazing! |
| | | |
| --- | --- | --- |
| | | I think Ally writes great songs! |
| | | |
| --- | --- | --- |
| | | This user loves Ally's voice! |
My favorite character is
Dez!
I love
Dez's randomness!
My favorite character is
Nelson!
| | | |
| --- | --- | --- |
| | | This user thinks that Nelson is so cute! |
This user loves the
Moon family!
| | | |
| --- | --- | --- |
| | | This user hopes Megan comes back for more episodes! |
| | |
| --- | --- |
| | I like all the characters! |
| | |
| --- | --- |
| | I Love All The Songs! |
| | | |
| --- | --- | --- |
| | | This user has made 1,000 edits! |
I'm an
Admin!
Community content is available under
CC-BY-SA
unless otherwise noted.